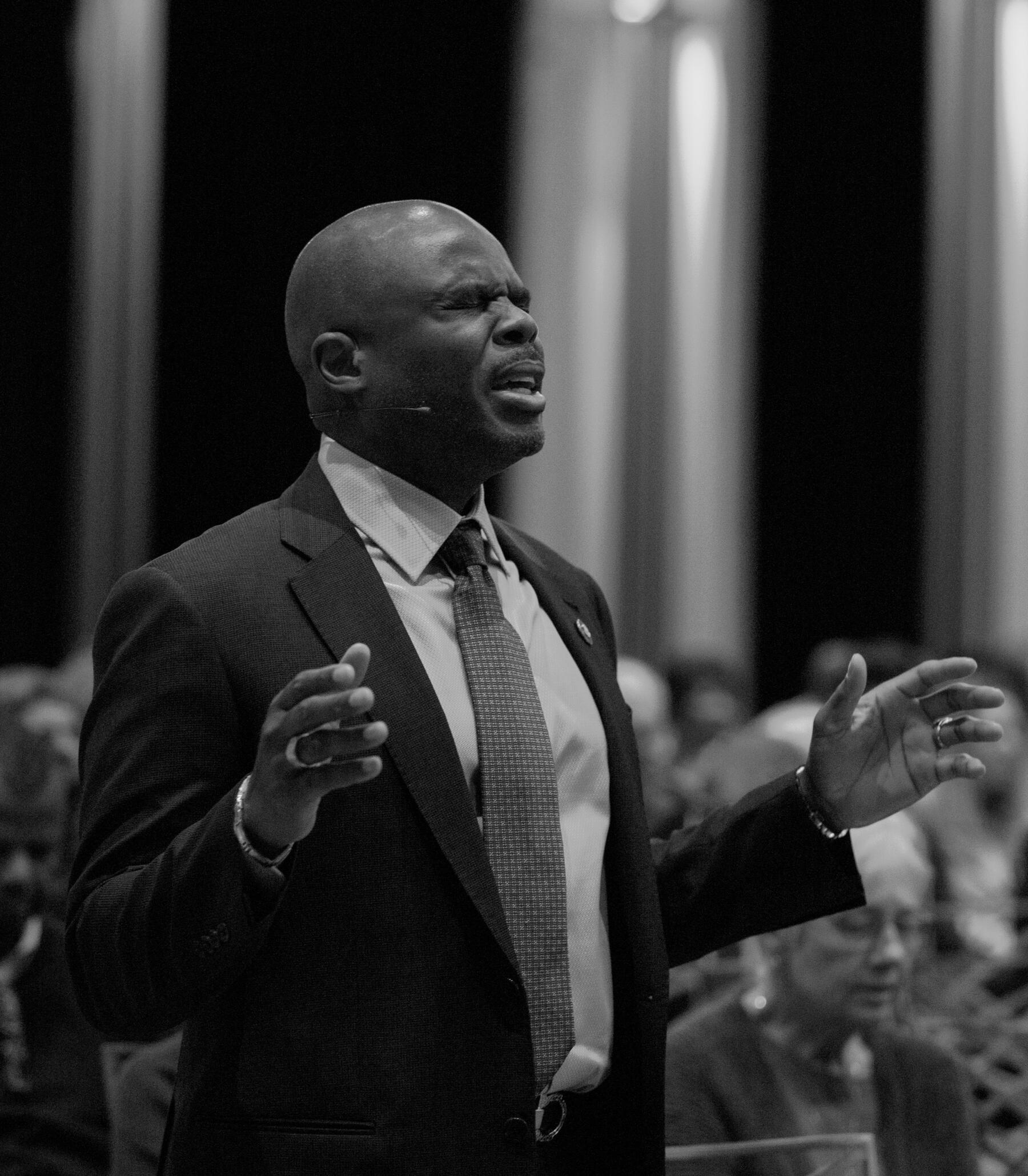 OUR NATION IS SICK.
---
While the physical pandemic seemingly comes to a close, the spiritual pandemic has just begun. As our nation continues to reject God and His Word, Isaiah's prophecy of darkness covering the land and deep darkness covering the people has become a reality in our nation (Isaiah 60:2).
THERE'S HOPE!
---
God still moves when His people pray! Throughout Scripture, God's love, mercy, longsuffering, and forgiveness are abundantly displayed over and over again, whenever His people would return to Him with all their hearts and obey His Word.
According to God's Word, the healing of our land will not come from another election or any political party in power. The healing of our land will come from God alone, when His people humbly and unitedly seek His face with all their hearts in prayer.
If My people who are called by My name will humble themselves, and pray and seek My face, and turn from their wicked ways, then I will hear from heaven, and will forgive their sin and heal their
land. — 2 Chronicles 7:14 (NKJV)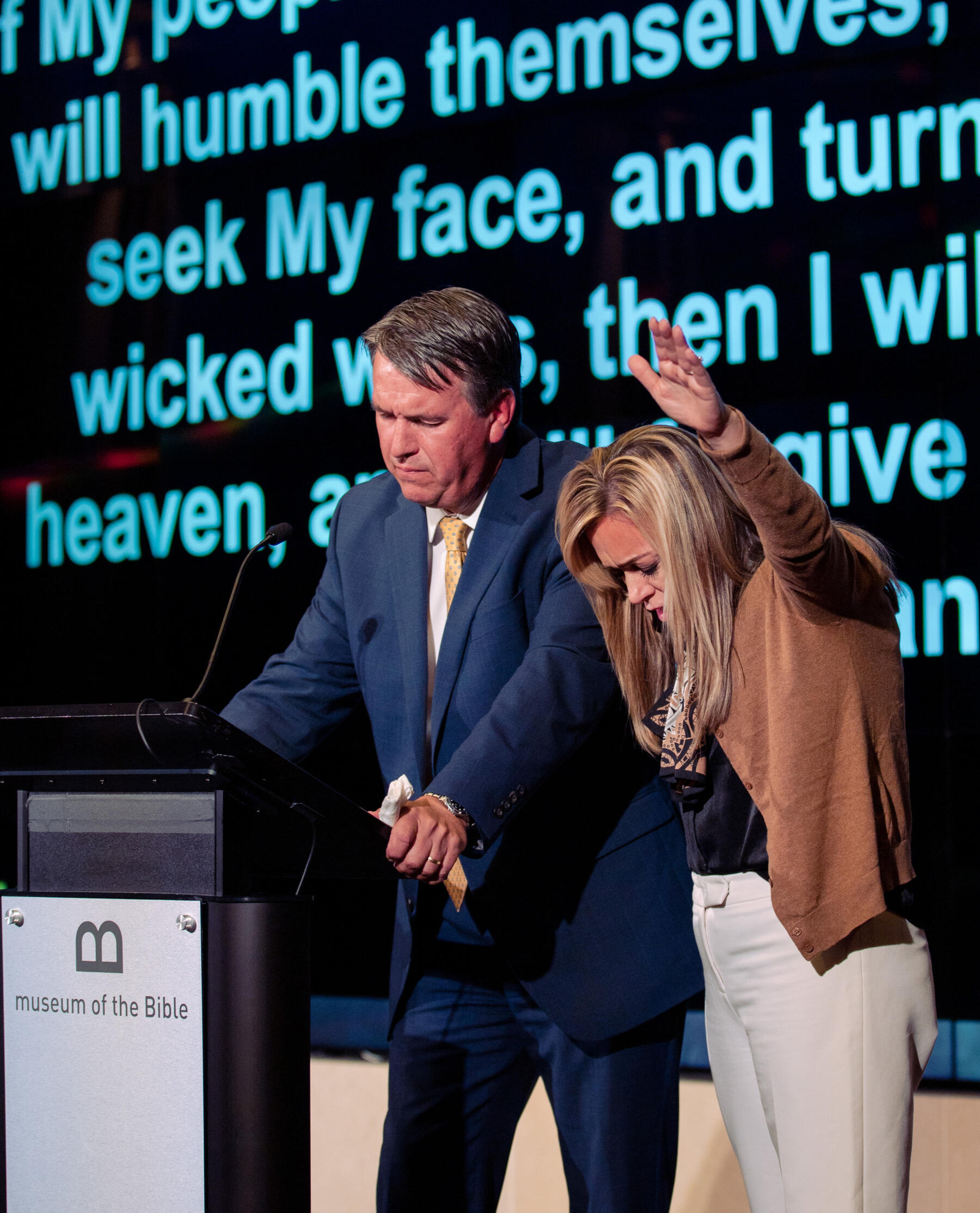 STREAMS COMING TOGETHER TO FORM A RIVER
---
We realize that there are many existing powerful streams of prayer already flowing across our nation. It is our hope and vision to see those streams of prayer converge into one mighty river, and become a powerful and sustained movement of prayer in our nation's capital at Museum of the Bible, that flows across our nation.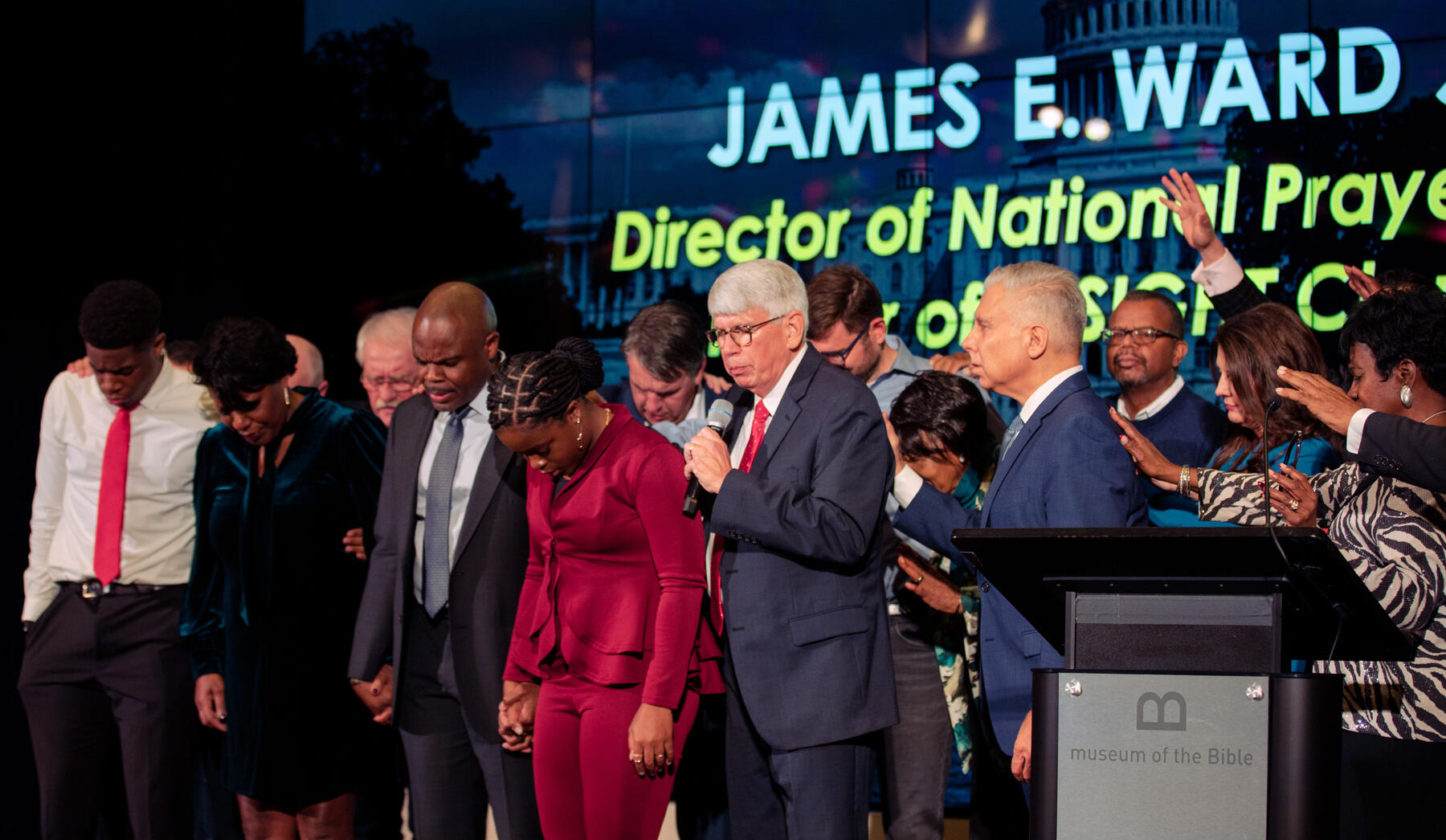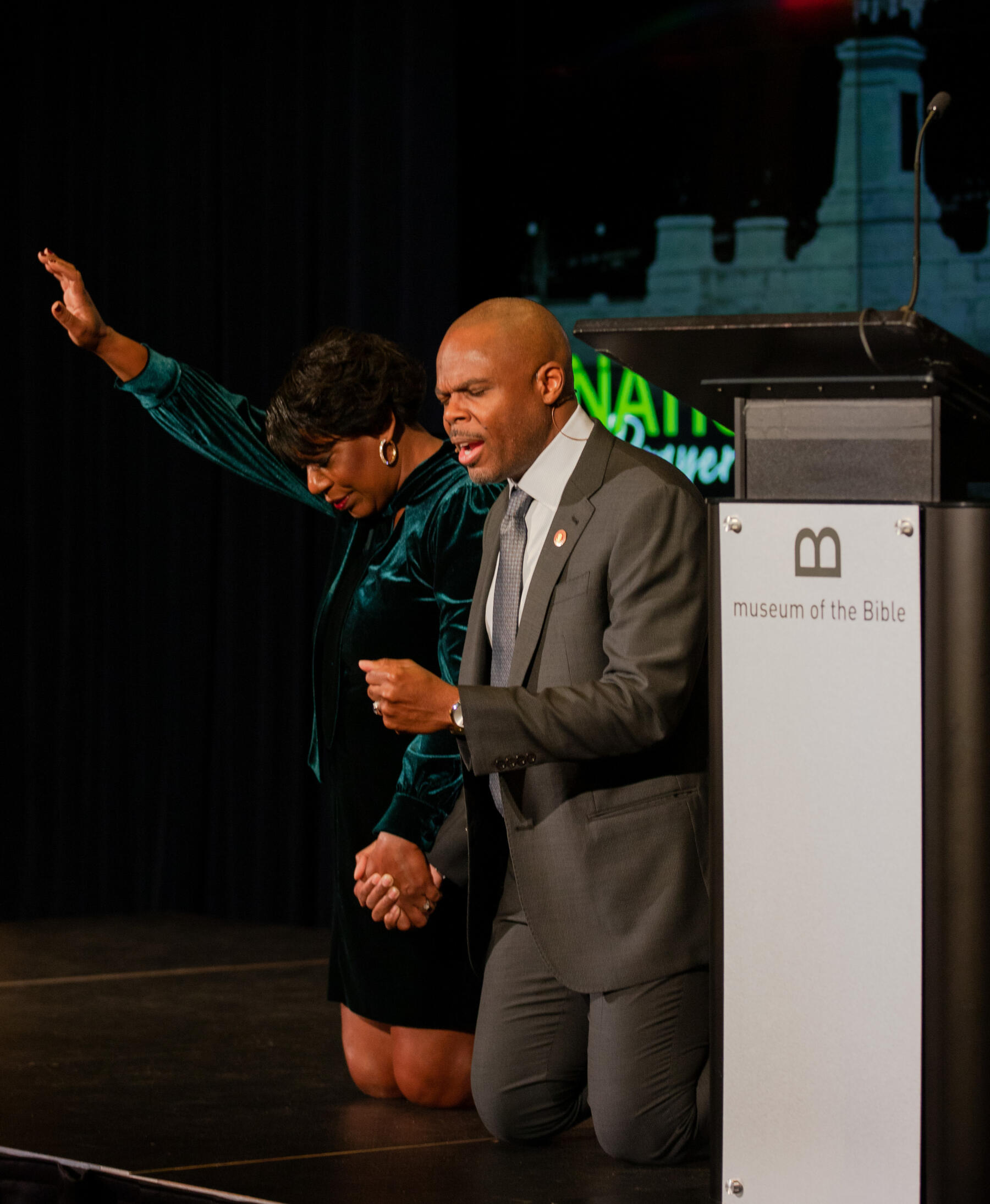 WHAT IS A PRAYER ALTAR?
---
A prayer altar is much more than just a time of prayer. It is a gateway between the spiritual realm and the physical realm—a place where God's people intentionally seek Him and His covenant is established or renewed on earth.In Scripture, anytime the nation was in trouble because of disobedience, God would call His people back to the altar. As they rebuilt the altar of the Lord, God would come and heal the land and restore His blessing among the people.
Then David said to Ornan, "Grant me the place of this threshing floor, that I may build an altar on it to the LORD. You shall grant it to me at the full price, that the plague may be withdrawn from the people." — 1 Chronicles 21:22 (NKJV)
WHY MUSEUM OF THE BIBLE?
---
Museum of the Bible is a global, innovative, educational institution whose purpose is to invite all people to engage with the transformative power of the Bible. We believe that America must return to God by returning to God's Word. The Word of God is the wisdom of God for all people. When the Word of God is honored, believed, and acted upon, and coupled with fervent prayer, God's blessing and national transformation will surely come.In the heart of our nation's capital, Museum of the Bible has been erected as an institution dedicated to God and His Word. In close partnership with the Museum's leaders, we are grateful to have Museum of the Bible as home for the National Prayer Altar.We believe Museum of the Bible is not just a museum, but is a city set on a hill and a lighthouse to America in a time of spiritual darkness, and is the place from which all Christians are warmly invited to join together to experience the transformative power of the Bible and call upon the name of the LORD.
WE'RE CALLING ALL BELIEVERS TO UNITED PRAYER AND RENEWED FAITH IN THE HOLY SPIRIT'S POWER TO CHANGE THE SPIRITUAL ATMOSPHERE IN OUR NATION.
WILL YOU JOIN US?
We invite you to join hopeful believers of all ethnicities, cultural backgrounds, and Christian denominations in-person or online at the next National Prayer Altar at Museum of the Bible in Washington D.C.The National Prayer Altar event will be held on Wednesday, November 1, 2023 at 6:00 p.m. EDT.Registration will open soon!
HOTEL
---
Hyatt Place Washington DC/National Mall
Located around the corner from Museum of the Bible
Make a reservation by booking online or calling 1-888 HYATT HP (1-888-492-8847). Group/corporate rates is 279 USD per night.Last Day to Book: Saturday, September 30, 2023
TRAVEL
---
Ronald Reagan Washington National Airport (DCA)
Located 7 minutes from Museum of the Bible
Please book your flights online using your preferred airline.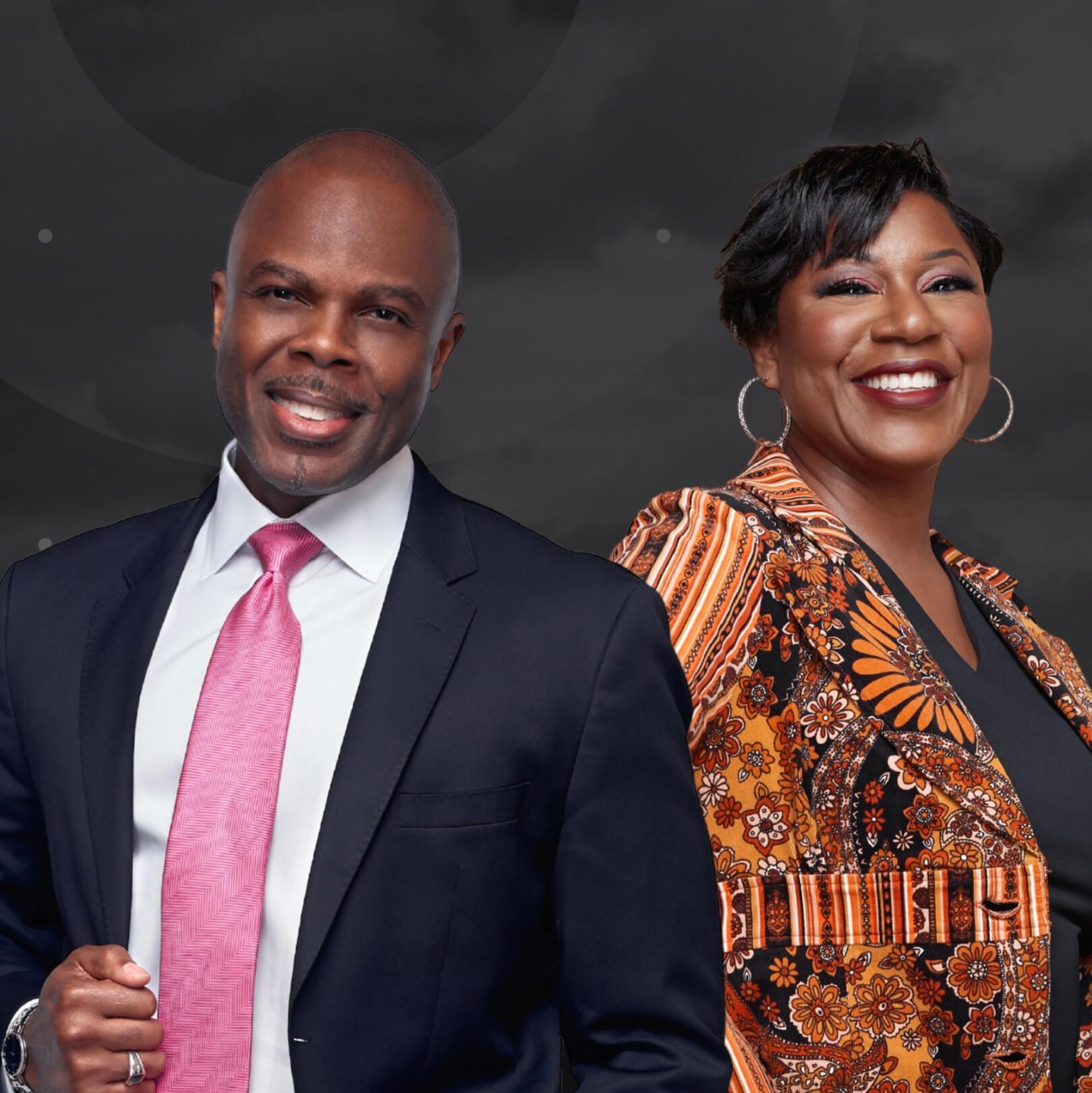 Connect with James and Sharon
MEET OUR DIRECTORS
James and Sharon are Pastors of INSIGHT Church with campuses in Tinley Park and Skokie IL. They are also the hosts of the National Prayer Altar at Museum of the Bible.
---
DONATE
Your tax deductible, generous support would be greatly appreciated to help cover expenses associated with the National Prayer Altar.